2022 Shortlisted Nominee
D&I Consultancy Award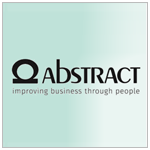 ABSTRACT is an innovative consultancy who focus on equality, diversity and inclusion, offering bespoke strategies, award-winning learning and development programmes and advice to organisations to create a more inclusive working culture. ABSTRACT's vision is 'To make the corporate world a fairer and better place', having a clear purpose to 'change people's lives'. ABSTRACT promotes inclusive, strong and considerate leadership through all their programmes including their career management develop programme, ACCELERATE, and a Cultural Competence for Leaders Programme. More than 2,000 women have experienced and completed the ACCELERATE from organisations in the UK, Ireland and internationally, including cohorts in India, Poland and the USA. ABSTRACT have built trusted, dependable relationships with businesses and people from large organisations to small to medium size enterprises and are proud to have worked with some of the leading names within the private and public sectors.