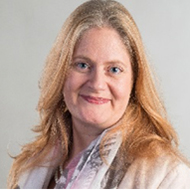 Sam Cooper-Gray | IA23 Judge
Head of Market Strategy and Engagement, Global Business Banking
"The Inclusive Awards give such a great opportunity to celebrate those who make a difference and I am honoured to be a judge – reading through the nominations is incredibly humbling and reminds me that if you want to see change, the best way is to just decide to make a change – which so many of the nominees have done."
---
From the 2022 Inclusive Awards
---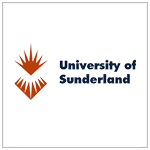 University of Sunderland 'We Care' | 2022 Winner: Social Mobility Project Award
"We were absolutely thrilled to receive this award, especially in such a competitive category which really showcased the amazing work taking place nationally.
I'd also like to add how impressed we were with the planning and delivery of the Inclusive Awards. Everything was so well organised, efficient and we all really enjoyed the event. I know from experience how much time and effort will have been required behind the scenes, so thank you so much to everyone who was involved in such a wonderful event."
---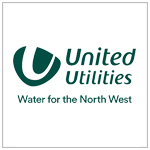 United Utilities | 2022 Sponsor: D&I Tech Initiative Award
"At United Utilities, innovation is integral to ensuring we can continue to provide our customers with the best quality water and service. That innovation comes from the diversity of thought, experience and cultures of our 5,000+ employees who represent the region and communities we serve. That's why we are delighted to sponsor this award which recognises the role and importance of innovation when it comes to breaking down barriers and bringing about unity and acceptance – for the benefit of all."
---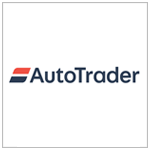 Auto Trader | 2022 Sponsor: Inclusive Culture Initiative Award
"We are thrilled to be sponsors of this years Inclusive Awards, celebrating the incredible work being done by individuals, teams, networks and businesses everyday, making the UK a more inclusive place for everyone."
---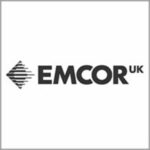 Emcor UK | 2022 Sponsor: Outstanding Diversity Network Award & Diversity Teams Award
"EUK are on our own ED&I journey and became a member of Inclusive Companies in 2021 to help us continue making great strides in this area. We wanted to sponsor awards and attend this event to forge new relationships with companies who are having success and learn from them. EUK would like to be in a position to enter and be recognised for our good practices next year."
---
From the 2019 Inclusive Awards
---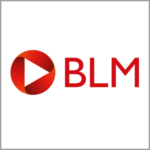 Andrew Fearns, Head of HR – BLM Law | IT50 2019/20 – 49th Most Inclusive Employer
"On behalf of my colleagues and I, we just wanted to thank you for a great evening.
Everything was spot on and feedback from the group has been very positive
Well done!"
---
From the 2018 Inclusive Awards
---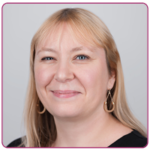 Emma Allen – 2018 Shortlisted Nominee | Diversity Champion Award for Public Sector
"My colleagues and I really enjoyed ourselves and met some lovely people – old friends and new! There was such a lovely atmosphere and it really helps to motivate and inspire us for the year ahead. I was touched to be shortlisted for the Diversity Champion Award alongside such passionate and dedicated colleagues. We were thrilled with our top 20 place on the Inclusive Employers list too – we've had a challenging year in the NHS and it is reassuring to know that we are still doing ok and up there with some of the best – we'll keep at it!!"
---
From the 2017 Excellence in Diversity Awards
---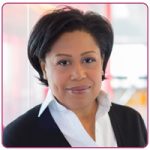 Pamela Hutchinson (Bloomberg) – Judge of the 2017 Excellence in Diversity Awards
"I thoroughly enjoyed the evening and completely get now why we need to host events like this outside London"
EiDA17
---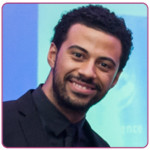 Dean Fagan – Actor (Coronation Street)
"It was a pleasure and a privilege my friend, thank you very much for having us there. My partner Louise and I enjoyed it very much and it was an honour to be there and support your cause!I also congratulate you in bringing people together, celebrating togetherness in a world of so much division right now"
---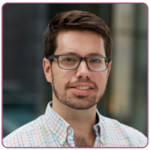 Richard Chapman-Harris – Winner of the 2017 Head of Diversity & Inclusion Award
"Being recognised by the Excellence in Diversity awards has been brilliant on a personal and professional level – being acknowledged for the work I do with my colleagues at Mott MacDonald, as a freelancer focused on smaller businesses and personally championing diversity in all its dimensions with family and friends. The award has motivated me further and also has provided a platform to engage with new contacts and opportunities."
---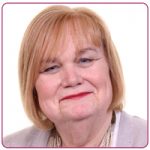 Catherine Burton – Winner of the 2017 Diversity Champion Award for Public Sector
"My EiDA has provided me with an improved platform for my continued diversity work, now as a freelance instructor. Indeed, as I write this, I am preparing for a conference speaking engagement which derived directly from my acceptance speech.
Whilst many may look on awards as beauty contests, I see them as an essential multiplier of voice, not only for winners but for nominees. Both the publicity before and after and the networking opportunities at the event increase the opportunities to further the cause of diversity.
I hope to see a great list of nominees this year, and to working with them in the future."
---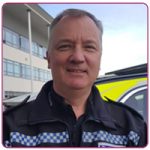 PC Colin Gameson – Shortlisted Nominee for the 2017 Diversity Champion Award: Public
"Sir can I personally thank you for setting these awards in place, the recognition of your endeavours and recognising the hard work, commitment and good news stories from UK workplaces and their individuals. In particular it is great to see Public services nominees being put forward especially from the Police and uniform sector. I have seen the differences in the service delivery firstly since 1983 as a volunteer Special Constable for twelve years in the Met Police and now a regular Police Officer of near twenty three years to date, I started in the Met then transferred to Devon and Cornwall Police since 2000. I have joined to make a difference and now I celebrate difference, I am proud to be amongst the finalists in this year's nominees.
Thank you and the EiDA team for an excellent evening with great people, food and entertainment."
---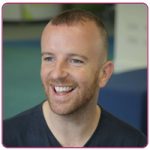 Andrew Dalton – Highly Commended for the 2017 Diversity Champion Award: Education
"I just want to say that it was an incredible night, thank you so much for a fantastic time! I was delighted to be 'highly commended' for Education!
I am still floating on cloud nine!"
---
From the 2016 Excellence in Diversity Awards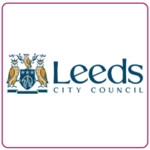 Leeds City Council – Sponsor of the Excellence in Diversity Awards 2016
"Many congratulations on a fantastic event last night, it was enjoyable, enlightening and inspiring which is pretty much perfect in every way. Hannah and I certainly enjoyed ourselves and the opportunity to mix with a wide cross section of people from across the country and in particular from Leeds. There is little doubt that what Paul has initiated and led in Leeds is a great credit to him and to his team. Many thanks to all of the team"
---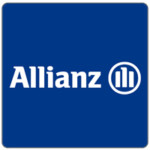 Allianz Insurance Plc – Winner of the Diverse Company Award: Private
"Many thanks for organising a very memorable event together with your fabulous team, bringing together examples of great initiatives and leadership towards more diversity and inclusion"
EiDA16
---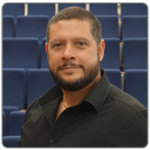 Shaun Dellenty – Winner of the Diversity Champion Award: Education
"'The Excellence In Diversity Awards delivers a spectacular event with high production values whilst maintaining a firm emphasis upon the celebration of inspirational individuals undertaking vital work for the sake of others across the range full range of the equality strands. Sharing and celebrating this work at the EIDA awards provides a platform to network, importantly share good practice and to form new partnerships and friendships. The Excellence In Diversity team provide inspirational and support throughout the process. I have now been lucky enough to be honoured at the EIDA Awards for two consecutive years for my LGBT+ inclusion work in schools and communities across the UK. Winning an EIDA award afforded me a timely opportunity to strategically reflect upon my achievements and gave me greater confidence in applying what I do in overseas and parliamentary contexts."
---
From the 2015 Excellence in Diversity Awards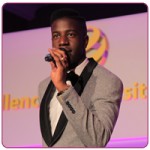 Jermaine Jackman – Winner of The Voice UK 2014 and performer at the Excellence in Diversity Awards
"I just want to thank you for having me at your event. Management forwarded me your email and I want to thank you for your kind words.
I had such a wonderful time and thank your staff for their great organisation and hospitality
Look forward to working with you again in the future…"
---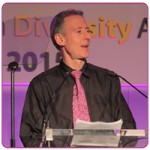 Peter Tatchell
"HUGE congratulations on a fabulous EiDA event last night.
So many awesome inspiring nominees and winners.
I was so honoured to join you and speak. Thank you"
---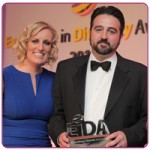 Damian Kitson – Winner of The Employee of the Year Award
"Thank you so much for an amazing evening.
It was truly inspirational to be around so many amazing people.
Facebook and twitter are going a little crazy with sharing of the photos and I have just pushed out on Linkedin.
I will send the press release to our internal comms and PR teams who I know will be looking at how to send messages to the outside world.
Again thank you and a complete honour and privilege for me to be amongst so many great ambassadors,
Keep up the great work"
---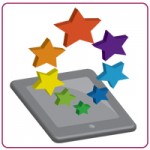 Beverley Dean (Special iApps) – Winner of The Diversity Resource Award
"Thank you. We did indeed have a fantastic evening, it was wonderful. We are thrilled to be part of the event it was such a great evening. Perfect in every detail. You all put in a lot of hard work into the evening and it was an amazing experience to be part of the celebrations"
---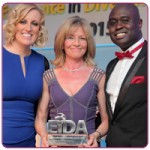 Sarah Churchman – Winner of The Head of Diversity & Inclusion Award
"A fabulous night Paul, many many thanks indeed"
---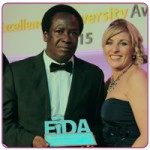 Reverend Fred Annin – Winner of The Diversity Champion Award for Charity
"Yesterday was a memorable day a night that can never be forgotten. Thanks to the EiDA team once again for the opportunity you gave us to show case the work we do to the outside world. It was a pleasure meeting all the role models in our great country demonstrating the spirit of Diversity and inclusions in it's total fullness"
---
Rob Owen (St Giles Trust) – Winner of The Diverse Company Award for Charity
"We are all so thrilled about this award. It's really cheered everyone up here at St Giles Trust and given us all a really good Friday Feeling (and its pay day so I suspect a few will be out celebrating tonight!)"
---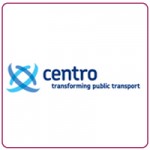 Anna Sirmoglou (Centro) – Winner of The Diverse Company Award for Public
"Thank you very much for a lovely night – very well organised, great nominees and winners, great speeches and a very enjoyable evening overall"
---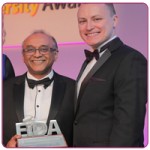 Jiten Patel (The Open University) – Winner of The Diversity Champion Award for Education/Winner of The Diverse Company Award for Education
"It really was a great event and all of my guests were gushing about the evening. This event was far better than the Hurlingham Club – well organised and the Hotel staff at the Midland were superb. Of course, I am ecstatic about picking up not just one but two awards on the night!"
---
Lloyds International – Shortlisted nominee for the Outstanding Diversity Network Award
"We have attended many in the last few years but it was one of the few events where not winning was only held in brief disappointment, once you realised what others were doing and the reasons they came first. To be included and recognised in such company was humbling and also highlighted how much we need to do for the future.
Thank you for the opportunity to meet like minded and real people making a massive difference for others"
---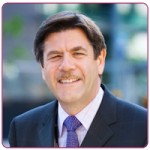 Reverend John Butcher
"It was a great night!
It was a pleasure and honour to be with so many people that are making such a huge difference in Diversity and Inclusion.
Thanks too for all that you and the team are doing and for all the hard work that you have put in to make the event so successful"
---