December 1st 2022
The Midland Hotel Manchester
---
Renowned newsreader, TV presenter and journalist Naga Munchetty acknowledged and celebrated inclusive employers and diversity champions as she revealed the winners of the 2022 Inclusive Awards on Thursday December 1st.
Making a welcome return as a live event after a three-year break due to Covid restrictions, the Inclusive Awards, organised by Inclusive Companies, is the only awards ceremony that rewards organisations for harnessing a truly diverse workforce, recognising the significant efforts of organisations nationwide that excel in their commitment to equality and inclusion across all strands of diversity. Alongside announcing the Award winners, Paul Sesay, CEO of Inclusive Companies, also revealed the 2022 Inclusive Top 50 UK Employers (IT50) List and launched the first-ever Diversity Power List.
---
---
TESTIMONIALS
---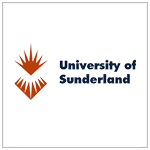 University of Sunderland 'We Care' | 2022 Winner: Social Mobility Project Award
"We were absolutely thrilled to receive this award, especially in such a competitive category which really showcased the amazing work taking place nationally.
I'd also like to add how impressed we were with the planning and delivery of the Inclusive Awards. Everything was so well organised, efficient and we all really enjoyed the event. I know from experience how much time and effort will have been required behind the scenes, so thank you so much to everyone who was involved in such a wonderful event."
---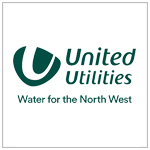 United Utilities | 2022 Sponsor: D&I Tech Initiative Award
"At United Utilities, innovation is integral to ensuring we can continue to provide our customers with the best quality water and service. That innovation comes from the diversity of thought, experience and cultures of our 5,000+ employees who represent the region and communities we serve. That's why we are delighted to sponsor this award which recognises the role and importance of innovation when it comes to breaking down barriers and bringing about unity and acceptance – for the benefit of all."
---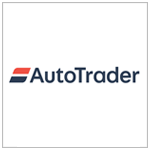 Auto Trader | 2022 Sponsor: Inclusive Culture Initiative Award
"We are thrilled to be sponsors of this years Inclusive Awards, celebrating the incredible work being done by individuals, teams, networks and businesses everyday, making the UK a more inclusive place for everyone."
---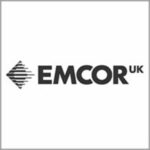 Emcor UK | 2022 Sponsor: Outstanding Diversity Network Award & Diversity Teams Award
"EUK are on our own ED&I journey and became a member of Inclusive Companies in 2021 to help us continue making great strides in this area. We wanted to sponsor awards and attend this event to forge new relationships with companies who are having success and learn from them. EUK would like to be in a position to enter and be recognised for our good practices next year."
---