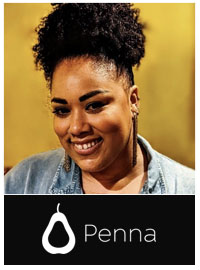 Penna | Diversity and Inclusion Lead
Alexis joined Penna in 2014 after spending seven years at Capita Resourcing and Reed Professional Services. Here she worked on large-scale resourcing strategies and digital projects for the Office for National Statistics, Barclays Retail, the BBC and others. At Penna, Alexis combined her passion and career to shape her dream job, bringing diversity and inclusion expertise to our clients as the businesses' D&I Lead. She's also leading Penna on their own D&I journey.
Alexis oversees the entire recruitment and employee lifecycle for Penna's attraction, selection, assessment work and retention; ensuring it promotes the highest standards of diversity and inclusion. She offers client support in all things D&I to set clear responsibilities for strategy and programme development, challenging organisations to change and grow. Her approach is to stop focusing on culture 'fit' and start focusing on culture 'add', eradicating unhealthy monocultures in workplaces.
It's this approach which has delivered award-winning results for clients – most recently 'Best Digital Experience for Early Talent' at the 2020 RAD awards. She's passionate about all strands of diversity, and has mostly recently worked across the UK and USA to ensure actions are being taken to remove racial inequality in the workplace, in light of the recent height of the Black Lives Matter movement.
Alexis' D&I remit spans across strategic consultancy, audits and reviews, learning and development, analysis, knowledge sharing, equality impact assessments and enabling inclusive recruitment.