2022 Shortlisted Nominee
Chief Executive of the Year Award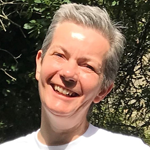 Andrea Sutcliffe is the Chief Executive and Registrar of the Nursing and Midwifery Council (NMC) – the independent regulator of nursing and midwifery professionals in the UK. Andrea works tirelessly to champion EDI and to create an organisation that listens to, respects and celebrates all of its employees, and the wider nursing and midwifery workforce. Andrea holds an influential position in the health and care sector and has used her platform to consistently call for improvements for marginalised groups and to raise awareness of inequalities. She has shared her own personal experiences to build trust and empathy with people, and is a visible champion speaking regularly at internal diversity events. Andrea is open and honest about the challenges that exist at the NMC and is committed to transforming its culture, by ensuring inclusion is at the heart of decision making.