2022 Shortlisted Nominee
Inclusive Culture Initiative Award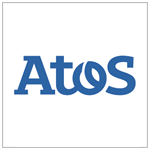 In 2020 as part of the launch of Atos's 2020-21 Diversity & Inclusion strategy they launched their Diversity Allies programme. The aim of the programme is to provide visible diversity and inclusion allies throughout the business with support and advise on how to create a more inclusive workplace. The programme requires allies to take 5 easy steps to demonstrate their allyship. This includes signing an allies pledge, creating a D&I personal objective, undertaking quarter learning and sharing knowledge with colleagues. In addition allies are encouraged to visibly show their allyship via the use of branded items, teams pics, teams backgrounds, posters and email signatures. On a monthly basis the programme delivers webinars on different protected characteristics or D&I concepts. The programme already has over 500 employees signed up and last year expanded into Northern Europe.