2022 Shortlisted Nominee
Social Mobility Project Award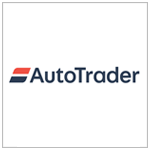 Auto Trader UK have evolved their strategy for Educational Outreach, and inspiring future talent to consider a career in Digital Tech by putting Social Mobility at the heart of all their efforts. Building on the success of previous years, the last twelve months have inspired colleagues from across the business to join forces with schools, colleges and other organisations and community groups to really make a difference and promote social mobility. Auto Trader have developed a suite of day in life workshops and opportunities that can be delivered at high volume both onsite and online. They've also removed the need to attain certain grades from Graduate applications and look to support apprentices with achieving their level 2 qualifications in both Maths and English when necessary. To further support their commitment, Auto Trader have signed the Social Mobility Pledge and were delighted to be listed in the 2021 Social Mobility Employers Index Top 75.