2022 Shortlisted Nominee
D&I Tech Initiative Award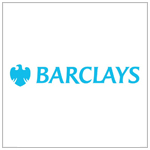 Barclays' Chief Technology Office (CTO) Diversity Equity and Inclusion (DE&I) Working Group drove the Barclays DE&I agenda across CTO. During 2020-21, they established four key pillars: Diverse Pipeline, Early Careers, Ethnicity and Talent Development to promote a diverse, equitable and inclusive culture. Working group members supported this agenda to curate a large portfolio of DE&I communications, events and CTO colleague spotlights, such as fireside chats with senior female technologists, including Janhavi Rao, Barclays' female Chief Technology Officer. They also started 'CTO Coffee Club', an initiative aimed at connecting colleagues of all backgrounds and at all stages of their career with others. This group subsequently evolved into the CTO People Forum, wherein all CTO activities are underpinned by DE&I principles.