2022 Shortlisted Nominee
Diversity Teams Award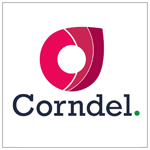 Corndel aims to be an organisation that contributes to meaningful societal change through participation and education. Their 20-member strong internal employee network, the Equality, Diversity and Inclusion Employee Resource Group (ERG), has helped Corndel to foster an inclusive culture and improve employee engagement. ERG members take a lead in supporting senior leaders to deliver a company-wide plan with EDI related goals part of business-as-usual operational delivery.