2022 Shortlisted Nominee
Social Mobility Project Award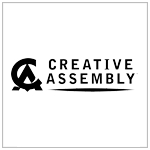 Creative Assembly is a games developer dedicated to creating lasting and authentic experiences, and this stands as their approach to corporate social responsibility too. Their shared studio commitment is to make a significant, lasting, and positive change within the world they aim to entertain. This is the goal of their award-winning Legacy Project. Creative Assembly harness the power of games to leave a legacy through excellence in education and charity. The Legacy Project helps to break down barriers to the games industry, focusing on supporting under-represented and disadvantaged groups such as women, Black and ethnic minority communities, and those from lower socio-economic backgrounds. The project provides scholarships, mentorship, curriculum design with teachers, and more. Through The Legacy Project, Creative Assembly is providing a sustainable and valuable impact for future generations to come.