2022 Shortlisted Nominee
D&I Consultancy Award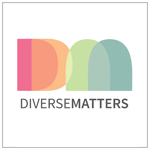 Diverse Matters is a diversity and inclusion consultancy that works with organisations across UK and globally to embed diversity and inclusion within their practices. They use a tailored approach to ensure that the services required meets the specific needs of the organisation and is fit for purpose as 'one size does not fit all'. Diverse Matters offer a range of solutions including diversity and inclusion audits, training, policy review, toolkits and guidance development, coaching and mentoring. Diverse Matters also look at the wider diversity issues with a strong focus on service delivery and meeting the diverse needs of service users, in addition to areas affecting our communities including hate crime, community cohesion and engagement.