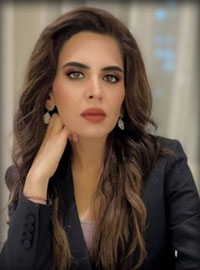 Venture Capital and Inclusive Companies Board Member
@drbijna | @thedrbijna | www.bijna.com
With over 20 years of experience, Bijna has led Strategy, Transformation and Innovation across the Financial Services sector across the UK, EMEA, the Americas and Asia.
Additionally, Bijna serves the Boards of The Inclusive Companies Network, FinTech Connect, CIONET, Generation Success, Cajigo and Restorative Justice for All; she also provides advisory services to Fintech's and more established groups such as Bank if Lichtenstein.
She also serves as a Host / Judge for a portfolio of initiatives including the Inclusive Companies Awards, Dublin Tech Summit and The Diversity in Tech Awards powered by Microsoft
On the subjects of Diversity, Equity, Inclusion and Technology, Bijna has addressed audiences globally for Deutsche Bank, Deloitte, Edinburgh DataFest, Amazon, Sky, Lloyds Banking Group, Universities (Auburn, BPP, Edinburgh, De Montfort, Imperial College, Oxford, Sheffield), Appway, CIO NEXT, Bloomberg, Retail Banking Forum Europe, FinTech Connect, Bold Strategy Summit, EveryWoman India, The Next Gen Project, Genpact, Morgan Stanley, Citywire, BBC, etc.
Bijna is featured various publications including the Citywire Tech Travels Podcast (2021) and the following books: Aspire To (2021), The Ultimate Professional Networker's Guidebook Volume 1 (2019) and Women Kind: Unlocking the power of women supporting women (2018).
She has been recognised by Yahoo Finance and Involve People as one of the Top 100 Ethnic Minority Executives (2021) and as one of the Top 100 Women Executives (2020) across all industries and sectors globally.
Bijna has been appointed a Member of the Most Excellent Order of the British Empire (2020) by Her Majesty, The Queen for her services to Diversity and Inclusion in Financial Services.
Bijna has also been appreciated as follows: Bijna was named Britain's Rising Star, UK Women of Inspiration awards (2019), #29 in the World's Top 100 Women Execs by Yahoo and HERoes (2019), one of Top 50 Women to Watch (2019) by Cranfield University, #EMRoleModels19 Top 100 Ethnic Minority Executives (2019), Innovate Finance Women in Fintech Powerlist (2019-18), one of the #TechWomen100 (2019), as 'Business Role Model of the Year' by the Women in IT Awards & Amazon (2019), by the Lloyds Banking Group Top 100 BAME Role Models List (2019, 2018) as a 'Global Champion' (#60) of the Top 100 Executive #FTHERoes18 by the Financial Times (2018) and with an Honorary Doctorate from De Montfort University (2018) for her 'outstanding services to Business'.
She has also been honoured by felicitation at the House of Lords (UK), at the NRI Pride of India World Summit (2017) for 'Making India Proud'. Bijna is credited as one of the Top 50 Visionary Young Leaders in Business, by Henley Business School (2017), one of 35 leading British Businesswomen under 35, by Management Today, Accenture and The Telegraph (2015) and has received recognition with 15 further honours including the National Diversity Awards (2012) and the Asian Women of Achievement Awards (2010). Bijna is also the International Women's Day Young Achiever of the Year (2006).
Bijna is a Fellow of the Royal Society of Arts, Manufactures and Commerce (FRSA), and an alumnus of Oriel College, University of Oxford and Leicester Castle Business School, De Montfort University.