2022 Shortlisted Nominee
Inclusive Culture Initiative Award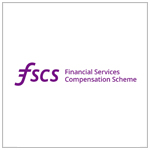 Financial Services Compensation Scheme (FSCS) are absolutely committed to creating a diverse and inclusive workplace where everyone can succeed in achieving their personal and professional goals.    They have implemented multiple initiatives focused on cultivating an inclusive culture not just within their organisation, but beyond this too. The organisation now offers an enhanced paternity leave policy, they have launched a new structured development programme (Career Pathways), and began their Smarter Working campaign – Your Day, Your Way. In addition, FSCS collaborates with Working Families, Business in The Community (BITC), and were early signatories to Change the Race Ratio. They introduced the FSCS Black Talent Sponsorship Programme in 2020; designed to increase access to opportunities and address underrepresentation at the top levels, and rolled out unconscious bias training across the organisation to support our employees, specifically for those involved in recruitment.