2022 Shortlisted Nominee
Social Mobility Project Award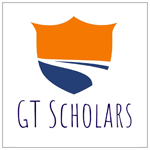 Inspiring Future Leaders is a 3-year project that has helped young boys in London who were at risk of school exclusion. This project supported young boys, aged 12-14, by using a multi-strategy approach that included skill-building & enrichment workshops and one-to-one mentoring support. These activities helped raise their career aspirations, develop their confidence and increase their sense of self-motivation. This project was aimed at improving young people's leadership skills, helping them manage their behaviour, raising their self-awareness & critical-thinking skills and ultimately helping them re-engage with school and build relationships with teachers and other young people. Our goal at GT Scholars is to create positive change and improve social mobility for young people by helping them reach their full potential.