2022 Shortlisted Nominee
Diversity Teams Award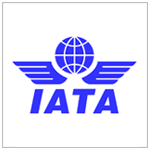 Driving gender balance within the aviation industry is one of the key priorities for IATA's Diversity & Inclusion team which has been successful in bringing to life the 25by2025 initiative. With its 127 signatories including more than 110 airlines, 25by2025 is a driving force for increasing female representation across the industry. As part of the project, the IATA team is in charge of collecting data in the areas of diversity, equity and inclusion, driving quarterly meetings with signatories and showcasing best practice examples that help change the status quo. In parallel, the IATA team has also introduced the Diversity & Inclusion Awards which recognize the work that is being done to drive D&I in the aviation industry. These annual awards are awarded in three categories of leadership in diversity and inclusion which include Inspirational Role Model, High Flyer and Diversity & Inclusion Team.