2022 Shortlisted Nominee
Head of Diversity & Inclusion Award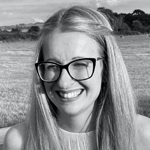 Having previously worked with brands such as Virgin and Sainsburys, Janet Tidmarsh is Head of Diversity and Inclusion at Whitbread. The company have made great improvements in terms of D&I over the last two years. In 2020, Whitbread made visible commitments, including targets to have greater diversity in leadership, with goals of achieving 40% female representation and 8% ethnic minority in their top 100 by the end of 2023, and committed to sharing their ethnicity gap with all colleagues. Janet is an experienced D&I leader and regularly publishes articles sharing Whitbread's diversity and inclusion achievements with her support and encouragement. Whitbread has ranked #24 In the Financial Times Diversity Leaders 2022, the 7th highest UK-ranked company in the list. Since her arrival at Whitbread Janet has created the company's D&I strategy, commitments, and drives all activity around Diversity and Inclusion.