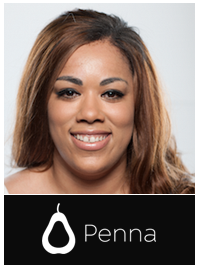 Penna  | Diversity and Inclusion Lead
Alexis joined Penna in 2014 after spending seven years at Capita Resourcing and Reed Professional Services. Here she worked on large-scale resourcing strategies and digital projects for the Office for National Statistics, Barclays Retail, the BBC and others. At Penna, Alexis combined her passion and career to shape her dream job, bringing diversity and inclusion expertise to our clients as the businesses' D&I Lead. She's also leading Penna on their own D&I journey.
Alexis oversees the entire recruitment and employee lifecycle for Penna's attraction, selection, assessment work and retention; ensuring it promotes the highest standards of diversity and inclusion. She offers client support in all things D&I to set clear responsibilities for strategy and programme development, challenging organisations to change and grow. Her approach is to stop focusing on culture 'fit' and start focusing on culture 'add', eradicating unhealthy monocultures in workplaces.
It's this approach which has delivered award-winning results for clients - most recently 'Best Digital Experience for Early Talent' at the 2020 RAD awards. She's passionate about all strands of diversity, and has mostly recently worked across the UK and USA to ensure actions are being taken to remove racial inequality in the workplace, in light of the recent height of the Black Lives Matter movement.
Alexis' D&I remit spans across strategic consultancy, audits and reviews, learning and development, analysis, knowledge sharing, equality impact assessments and enabling inclusive recruitment.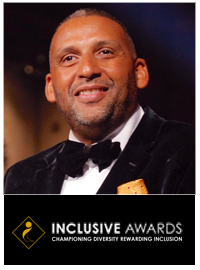 Paul Sesay | Inclusive Awards | Founder & CEO
Paul Sesay is the Founder and Chief Executive Officer of the Inclusive Top 50 UK Employers, National Diversity Awards, Inclusive Awards and Inclusive Jobs since 2006. Paul's business acumen has mainly been with a social focus.
With over fifteen years worth of experience within the Diversity, Equality and Inclusion sector, Paul has worked with some of the largest organisations in the world on their diversity and inclusion profiles.
He has also worked within local communities to help people from various backgrounds to achieve and empower disadvantaged groups throughout the UK. Paul's initiatives have helped thousands of organisations and individuals get recognised for their hard work and dedication to diversity.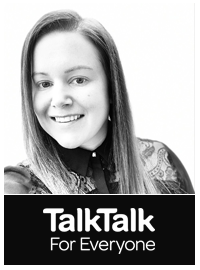 Lisa Adkin  | TalkTalk  | Inclusion Manager
Lisa has been working in the diversity and inclusion space for over seven years. With a background in financial services and telecommunications, Lisa drives impactful inclusion activity to make positive change. Lisa is an advocate for equality for all and a strong believer in taking an inter-sectional approach to inclusion.
Lisa is currently leading the inclusion strategy at TalkTalk; living the values of 'We're For Everyone' and weaving inclusion through all areas of the business. 
Being a qualified counsellor, Lisa has a naturally empathic approach. She has volunteered for various charities and champions all elements of wellbeing. Lisa is an advocate for flexible working practices and ensuring there are diverse voices at the table. Always happy to share her own authentic story and truly role model inclusive behaviours.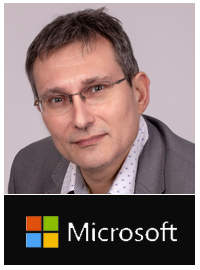 Michael Vermeersch | Microsoft UK | Accessibility Product Marketing Manager, UK Disability Employee Resource Group Chair, Marketing & Operations
Michael is Microsoft UK's Accessibility Product Marketing Manager; he is focused on landing our commitment to bridge the "Disability Divide". Working company-wide, alongside customers, partners, and communities, Michael's scope is to increase societal inclusion for people with disabilities. The commitment covers, technology, talent development and workplace culture.
Using his creative neuro-diverse thinking and passion for inclusion, Michael created Microsoft's Digital Inclusion offering, helping organisations gain greater business advantage, embedding this in their transformational journeys.
Michael also chairs Microsoft's UK Disability Employee Resource Group and was invited to 10 Downing Street to present his views on bringing disabled talent into work.
His personal proudest achievement still, is having brought Microsoft UK to Disability Confident Leadership status.
Michael received Microsoft's highest Platinum Club award for his work in disability inclusion.
He is listed as one of "125 People to follow" on LinkedIn about Diversity and Inclusion.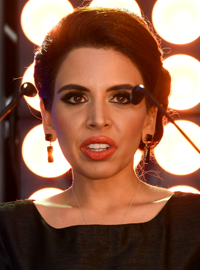 Dr Bijna Kotak Dasani MBE, FRSA | Executive Director, Morgan Stanley
With over 20 years of experience, Bijna has led Strategy, Transformation and Innovation across the Financial Services sector across the UK, EMEA, the Americas and Asia.
Additionally, Bijna serves the Boards of The Inclusive Companies Network, FinTech Connect, CIONET, Generation Success, Cajigo and Restorative Justice for All; she also provides advisory services to Fintech's and more established groups such as Bank if Lichtenstein.
She also serves as a Host / Judge for a portfolio of initiatives including the Inclusive Companies Awards, Dublin Tech Summit and The Diversity in Tech Awards powered by Microsoft
On the subjects of Diversity, Equity, Inclusion and Technology, Bijna has addressed audiences globally for Deutsche Bank, Deloitte, Edinburgh DataFest, Amazon, Sky, Lloyds Banking Group, Universities (Auburn, BPP, Edinburgh, De Montfort, Imperial College, Oxford, Sheffield), Appway, CIO NEXT, Bloomberg, Retail Banking Forum Europe, FinTech Connect, Bold Strategy Summit, EveryWoman India, The Next Gen Project, Genpact, Morgan Stanley, Citywire, BBC, etc.
Bijna is featured various publications including the Citywire Tech Travels Podcast (2021) and the following books: Aspire To (2021), The Ultimate Professional Networker's Guidebook Volume 1 (2019) and Women Kind: Unlocking the power of women supporting women (2018).
She has been recognised by Yahoo Finance and Involve People as one of the Top 100 Ethnic Minority Executives (2021) and as one of the Top 100 Women Executives (2020) across all industries and sectors globally.
Bijna has been appointed a Member of the Most Excellent Order of the British Empire (2020) by Her Majesty, The Queen for her services to Diversity and Inclusion in Financial Services.
Bijna has also been appreciated as follows: Bijna was named Britain's Rising Star, UK Women of Inspiration awards (2019), #29 in the World's Top 100 Women Execs by Yahoo and HERoes (2019), one of Top 50 Women to Watch (2019) by Cranfield University, #EMRoleModels19 Top 100 Ethnic Minority Executives (2019), Innovate Finance Women in Fintech Powerlist (2019-18), one of the #TechWomen100 (2019), as 'Business Role Model of the Year' by the Women in IT Awards & Amazon (2019), by the Lloyds Banking Group Top 100 BAME Role Models List (2019, 2018) as a 'Global Champion' (#60) of the Top 100 Executive #FTHERoes18 by the Financial Times (2018) and with an Honorary Doctorate from De Montfort University (2018) for her 'outstanding services to Business'.
She has also been honoured by felicitation at the House of Lords (UK), at the NRI Pride of India World Summit (2017) for 'Making India Proud'. Bijna is credited as one of the Top 50 Visionary Young Leaders in Business, by Henley Business School (2017), one of 35 leading British Businesswomen under 35, by Management Today, Accenture and The Telegraph (2015) and has received recognition with 15 further honours including the National Diversity Awards (2012) and the Asian Women of Achievement Awards (2010). Bijna is also the International Women's Day Young Achiever of the Year (2006).
Bijna is a Fellow of the Royal Society of Arts, Manufactures and Commerce (FRSA), and an alumnus of Oriel College, University of Oxford and Leicester Castle Business School, De Montfort University.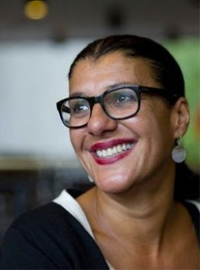 Samantha Budd, FRSA, Cmgr CCMI | Inclusion and cultural transformation Advisor
Until recently Samantha Budd was the Chief Executive of an award winning, Higher Education charity and continues as an Associate Director of a NHS mental health trust.  The recent focus on racism resulting from the George Floyd and subsequent BLM campaign has brought this hugely important discussion into the public consciousness. She has decided to focus her energy on tackling this issue as an independent advisor helping organisations to develop their confidence and capacity in addressing institutional racism through a holistic approach to cultural transformation.
Her professional life has largely been people focused with a particular emphasis on creating fair access to education, work and health for everyone. Samantha is passionate about EDI issues leading to awards for her teams:
2009 Guardian Public Sector Award for an innovative transport solution for disabled students at Gloucestershire County Council;

2016 Queens Award for the community volunteering work at Bristol SU;

2016 National Centre for Diversity SU of the Year and shortlisted as Chief Executive of the year;

2017 Bristol SU recipient of the NUS national Diversity Award.

2018 awarded the Simpson King Staff Achievement Award by the NUS

2018 awarded Diversity Champion, Education Sector – Inclusive Companies awards

2018 Bristol SU ranked 43

rd

of top 50 Inclusive Companies in the UK

2018 Bristol SU winner in the Third Sector Excellence 2-499 category at the Investors in People Awards

2019 runner up Charity Governance Awards ( Board inclusivity and Diversity)
---
"As we start to understand the role that employers have in contributing to the creation of a fairer society, we understand the importance of recognizing and celebrating excellence in the field of Inclusion and diversity. I am very proud to be involved in the judging panel for the Inclusive Companies Awards as I believe that the traction that these awards are making across all sectors, sizes and types of organisations is extraordinary. The ICAs shine a light on this important agenda and encourages us as business leaders to step up and ensure that we are playing our role and making a difference"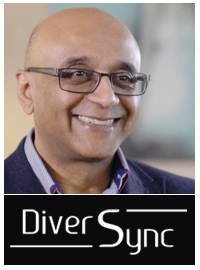 Jiten Patel  | Director | Diversync
Jiten is an award-winning EDI strategist, and practitioner, a published author and blogger on matters pertaining to Inclusion through diversity. He has a background in Financial Services and, upon leaving his Diversity and Inclusion role at HSBC, Jiten set up his own company in 2001 and has worked with a vast range of clients from Blue Chip companies all the way through to small local charities.
As well as all the four nations of the United Kingdom, his work has taken him to continental and Eastern Europe and India. He was the winner of the Diversity Champion (Education Sector) award in 2015 and received the 'Highly Commended Head of Diversity and Inclusion' award at the 2016 and 2017 Inclusive Company Awards. He was also a top 3 finalist at the 2011 Race for Opportunity awards for the design and development of his highly successful 'Aspire~' Positive Action Programme. He was also the original creator of the Civil Service Learning's Positive Action Programme, Positive Action Pathway, which witnessed some 30% of staff achieving career related moves as a result of attendance on the programme.
In his spare time Jiten has been involved a variety of charitable work; he is a past Chair of 'Working Families' a charity specialising in assisting people and employers to implement effective agile working to facilitate work-life-family commitments. Since 2002, Jiten has a trustee of a number of charities. He is currently a Trustee at 'MK SNAP' (a charity specialising in the needs of post 16 learners with learning disabilities) and the LPSOL (focusing on supporting people from South Gujarat who have settled in the UK).
Jiten's first book, Demystifying Diversity (co-authored by Gamiel Yafai), was published in 2016 and is currently going into its second edition which will include new content about Cognitive Diversity.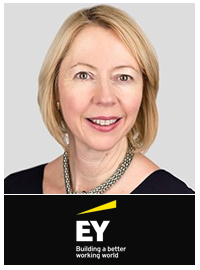 Sally Bucknell | EY | Director, Diversity & Inclusiveness, UK & Ireland
Sally Bucknell is a thought leader and agent for change on the diversity and inclusion (D&I) agenda in UK business. She advises the leadership team at global professional services firm EY on how to accelerate parity in the workplace.
Sally has driven EY's approach on D&I, which is firmly regarded as core to the firm's strategy. EY believes different perspectives, shared in an inclusive environment, creates commercial advantage and will help the firm to respond to the fast pace of change in the workplace of the future.
"We've seen first-hand how working in more diverse teams improves performance and client satisfaction. Our people tell us they're happier and more productive when they are free to be their true selves at work," says Sally.
During Sally's 16-year tenure at EY, she has introduced some ground-breaking initiatives focussed on supporting women and BME (Black and Minority Ethnic) professionals achieve their ambitions. She has also led the charge on what she believes is the 'game changer' on this agenda – inclusive leadership training for business leaders - that challenges the culture of the workplace.
A flexible working advocate, Sally works at EY four days a week. She is also a member of Keele University Council and a supporter of Northern Power Women – a forum set up to connect and showcase role models in the North of England. She also mentors entrepreneurs through EY's independent charity, EY Foundation.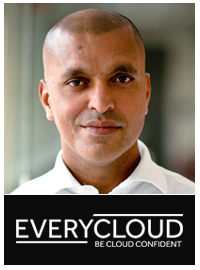 Rob Mukherjee | EveryCloud Security Ltd | Director of Transformation
A firm believer in building a people-led future fuelled by technology (and not vice versa), Rob is Director of Transformation at EveryCloud, a leading cloud communications and cloud security provider, with clients ranging from global financial services firms to major hospitality and entertainment brands to premier league football clubs.
A regular public speaker on Diversity & Inclusion and The Future Of Work, Rob has won numerous awards for his work on inclusion and is currently listed in the EMpower Top 100 Ethnic Minority Executives and the HERoes Top 40 Advocates Of Women In Business. A Trustee on the board of GreaterSport, a Manchester-based charity passionate about changing lives through sport and physical activity – Rob is a lifelong Everton fan and is old enough to have been at Wembley the last time they lifted a trophy!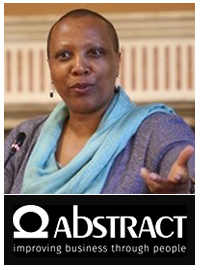 Sue Liburd MBE| Non Executive Director | Abstract UK

Sue is an award-winning businesswoman, senior executive strategist and human capital innovation consultant. In addition, Sue has a portfolio of Non-Executive directorships, NHS public appointments and is a Deputy Lieutenant for Lincolnshire. Awarded an MBE for her services to Business, Charity and Voluntary organisations, Sue works across a range of sectors for some of the world's leading companies, influencing thinking at the highest levels.
As a recipient of the National Diversity Champion Award at the Inclusive Companies Awards 2019 and recognised as one of the top one hundred women leaders driving change for gender diversity in the workplace in 2020, Sue is becoming a recognised voice and emergent thought leader in the field of Diversity and Inclusion. Deeply committed to alleviating health, education and workplace inequality, Sue's purpose is to have a profound impact on the way the world does business. She has a special interest and successful track record in assisting women and other under-represented groups achieve C-suite success.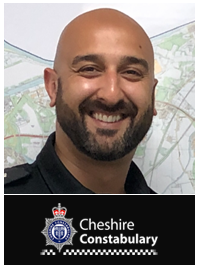 Fez Khan | Cheshire Constabulary | T/Chief Inspector
I joined Cheshire Constabulary in 2005, having joined straight from university where I completed an LLb Bachelor of Law degree at Sheffield Hallam University. I have worked in a variety of frontline uniform and detective roles across Cheshire, having worked in Ellesmere Port, Chester, Northwich, Winsford and now Runcorn where I am currently the LPU Commander. I am a trained Hostage and Crisis Negotiator and a Bronze Public Order Commander. I have been involved with our staff network since early 2017 which was around the time where Cheshire hosted the fantastic National BPA Conference.
I am extremely proud to recently have been elected as the Chair of what is now Cheshire Constabulary Multicultural Network (formerly CCMEG) and to be able to take our network forward in continuing to support our members to flourish and also to promote the excellent work and engagement the network continues to do in our communities, in order to attract a diverse and representative workforce.
Sam Cooper-Gray  | Head of Commercialisation | HSBC Global Business Banking
Sam Cooper-Gray is the Head of Commercialisation for HSBC Global Business Banking, based in London. Sam was appointed to this role in 2019.
In this role, she is responsible for leading the proposition for Global Business Banking, supporting over 1.3 million customers in 18 markets and territories to access the best products and services for their needs.
In addition to her responsibilities at HSBC Global Business Banking, Sam is the Global Sponsor for HSBC BALANCE Advocates programme and Global Co-Chair for HSBC BALANCE. HSBC BALANCE has over 50,000 members, 220 Executive Leader Ambassadors and 1,000 Advocates across 44 markets and is an employee resource group focussed on ending gender imbalance within the bank and across the industry, by creating an environment where gender balance is the norm. She is also a Board member for Women on the Wharf, leading the creation of the new Beyond Mentoring programme connecting over 550 mentors and mentees across eleven major firms in Canary Wharf, London. In addition to this Sam is a Non Exec Director for a number of firms, advising on diversity and inclusion and is a mentor both internally and externally.
Prior to taking on her current role, Sam was the Global Head of Learning for HSBC Commercial Banking, supporting the development of over 24,000 employees across 53 markets and has held senior positions within HSBC for over 21 years, including roles in Risk, Trade, Leadership and the Chief Operating Office.
Sam holds a Bachelor's degrees in History and Politics from the University of Kent at Canterbury and in Banking and Finance from the University of Manchester.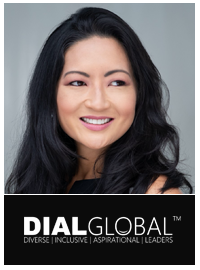 Leila McKenzie-Delis | CEO & Founder | DIAL Global & The McKenzie-Delis Foundation
A passionate thought leader with multiple business and charitable interests, Leila McKenzie-Delis is moving the dial on diversity, inclusion and aspirations in business.
In 2019, Leila founded DIAL Global, a global community for 'Diverse Inclusive Aspirational Leaders'.
DIAL Global's purpose is to foster a more open, diverse and inclusive society by helping organisations to think differently about their working culture, recruitment, attitudes and understanding of diversity in all its forms.
The community includes a podcast series 'Diverse Inclusive Leaders' and YouTube channel, featuring exclusive talks with the most inspirational and accomplished thought leaders of today.
Leila has also created the McKenzie-Delis Foundation – a charity dedicated to furthering the research and insight into diversity, inclusion and belonging. While the D&I agenda has long been a high priority in the UK, until this point there has not been a comprehensive review of how the country's largest employers are addressing and prioritising their efforts across the ten facets of workplace diversity and inclusion.
In 2020, they launched the McKenzie-Delis Review - a ground-breaking report on diversity and inclusion in the UK workplace. The MD Review charitable research will take place again in 2021 surveying the FTSE 500 and Fortune 500 organisations about their practices across ten visible and invisible facets of diversity.
The McKenzie-Delis Review represents a significant step forward in how diversity and inclusion is measured – proving a unique level of insight into where we are, and what more we need to do. The MD Review in the USA and UK partners with Ipsos MORI, the United Nations GC, and is chaired by Lord Simon Wooley CBE and co-chaired by Ben Page, chief executive of Ipsos MORI.
Leila's passion and commitment to diversity and inclusion has been inspired by her upbringing and career to date. Originally born in Hong Kong, Leila was adopted as a baby by a British couple and grew up in Harrogate, Yorkshire. As one of the relatively few non-white people in her school and the local area, Leila began to think about the nature of identity, race and professional ambition.
Although Leila went on to excel academically, graduating top of her class and with a first a first-class honours degree, she quickly came across difficulties in accessing opportunities to graduate jobs and internships – while her friends and peers around Harrogate did not experience the same barriers. Committed to creating opportunities for herself, Leila went on to run several businesses and built a successful career in Executive Search, where she was able to promote the idea of more diverse C-suite hires to major organisations. One day, at a round table event, Leila noticed that she was the only female and only person of colour. From that moment onwards, the idea for DIAL Global was born as a way to create more opportunities for diverse candidates to access top level careers and leadership roles.
Today, Leila spends her time managing numerous directorships and advisory positions whilst continuing to promote and campaign for the benefits of inclusion and diversity in business and in wider society. Her mission is to build DIAL Global and The McKenzie-Delis Foundation in order to forge a more diverse and inclusive society.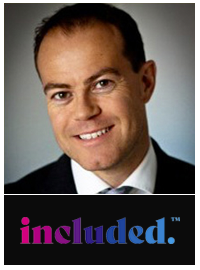 Stephen Frost | CEO | Included
Stephen is a globally recognised diversity, inclusion and leadership expert, and founded Included in 2012. He leads the team and works with leaders around the world to embed inclusive leadership in their decision-making.
From 2007-2012 Stephen designed, led and implemented the inclusion programmes for the London Olympic and Paralympic Games as Head of Diversity and Inclusion for the London Organising Committee. From 2004-2007 Stephen established and led the workplace team at Stonewall. Stephen has also led D&I at KPMG and worked in advertising and consulting.
Stephen was a Hertford College Scholar at Oxford and a Fulbright Scholar at Harvard. He remains a Visiting Fellow of the Women and Public Policy Program. He has won various awards from the 2010 Peter Robertson Award for Equality and Diversity Champions and 2011 Young Global Leader by the World Economic Forum to one of Management Today's Change Agents for his race and gender work.
He has taught Inclusive Leadership at Harvard Business School, Singapore Management University and Sciences Po in France and advised the British Government, Royal Air Force and the White House. He is author of The Inclusion Imperative (2014), Inclusive Talent Management (2016) and Building an Inclusive Organization (February 2019).
Pepi Sappal  | Founder & Director | Fair Play Talks
Fair Play Talks' Founder and Director Pepi Sappal has a long history of writing on diversity, equity, inclusion and wellbeing issues, as well as HR, business, marketing and international management, spanning more than two decades for publications, such as the Wall St Journal (WSJ), Dow Jones and Edge Magazine. She was also the diversity columnist for the WSJ for a number of years, and the former editor of several business magazines such as the British Chambers of Commerce's National Review and HR publications  Global HR, HR World and Human Resources Magazine.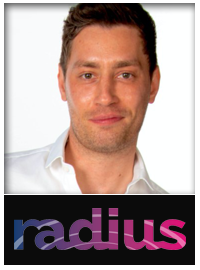 Matt Parsons  | Founder  | Radius Networks
As the founder of Radius Networks, Matthew helps the world's leading organisations to empower their employee networks and drive diversity, equity and inclusion. 
An award-winning entrepreneur, Matthew founded Radius in 2011 after working in the events industry. As a gay man dealing with the challenges of ADHD and dyslexia, he found a sense of belonging when he joined and later founded his own employee network. The experience was life-changing.
Seeing first-hand the power of employee networks to ignite change, Matthew set up Radius, the first and only organisation solely dedicated to supporting network leaders and turning their passion into action. 
Leading the industry for over a decade, Radius now works with hundreds of organisations across more than 100 countries, including household names such as the BBC, Bank of America, Coca Cola, Disney, Facebook, IBM plus HM Government.  
Radius supports employee networks across all different types of diversity, helping businesses to drive a bottom-up revolution. By developing network leaders, Matthew helps employers to build better, stronger networks that support communities' wellbeing and create a place where everyone belongs. 
A National Diversity Awards winner, Matthew provides strategic support to many D&I businesses and has served on the volunteer board of Diversity Role Models. 
Today Matthew is passionate about promoting human growth through cross cultural understanding and helping businesses connect globally across perceived divides. As more of us join the global, digital workspace, this work feels more important than ever. 
Liz Johnson  | Co-Founder  |  The Ability People
Paralympic gold-medallist Liz Johnson spent the last 20 years winning accolades in the world of elite sport. She swept the Paralympics, World and European Championships and was selected as London 2012's Paralympic Oath Taker. Beyond her sports career, Liz was struck by the UK's massive disability gap which has stood at 30% for the past decade. To tackle this and the stigma around disability she co-founded The Ability People (TAP). TAP is a unique consultancy created to end disability discrimination in the workplace and close the disability employment gap. TAP is staffed entirely by people with disabilities and works with companies to help them become authentically inclusive. Liz is also a passionate disability rights campaigner and fronted a UN award-winning disability awareness campaign with the IPC. She is an Ambassador for the charity Panathlon Challenge and a patron of Dreamflight.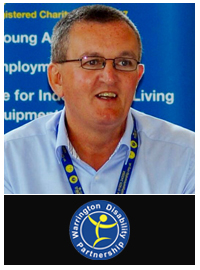 Dave Thompson MBE DL MBA | Warrington Disability Partnership
Dave is the founder and Chief Executive of Warrington Disability Partnership, a user led organisation, employing over 50 staff and nearly 200 volunteers. Together they provide a wide range of independent living services including two Independent Living Centres, Direct Payments and Payroll Services, Shopmobility, Inclusive Sports, and a number of Employment and Educational contracts.
Until April 2015 Dave worked as a senior manager in the NHS. He started out his 20 year career as the UK's first full-time Disability Advisor. Completing his NHS career as the Assistant Director of Inclusion where he led on equality & diversity, patient & public involvement and social inclusion. Dave has been involved in a number of high profile initiatives working with NHS Employers and NHS England, including policies and procedures still used across health and social care services.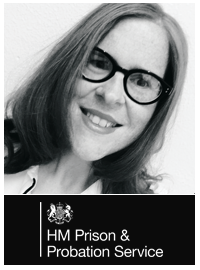 Megan Key  |  HMPPS
Megan Key is an award winning Diversity & Inclusion Leader in the public sector and has over 10 years experience in trans activism and volunteering. She has contributed to public policy and shared her experiences in print, online and on TV on a range of topics including employment, media representation, sex and relationships and mental health. Megan is currently a Director of London LGBTQ+ Community Centre.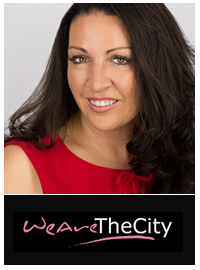 Vanessa Vallely  |  WeAreTheCity | MD
Vanessa is one of the UK's most well-networked women and has provided keynotes on a variety of career related topics for over 400 companies worldwide. Vanessa is also one of the UK's most prominent figures in gender equality and often provides guidance and consultancy to both government and corporate organisations who are seeking to attract, develop and retain their female talent.
At the height of her successful 25 year career in the financial services, Vanessa launched the award winning WeAreTheCity.com in 2008 as a vehicle to help corporate women connect and grow professionally and personally. WeAreTheCity.com now has over 60,000 members and in 2013 launched a sister site in India.
Vanessa is the also the -founder of UK wide diversity forum Gender Networks. Gender Networks (formerly The Network of Networks) brings together diversity leaders from over 120 firms to share best practice. Vanessa is the author of the book "Heels of Steel: Surviving and Thriving in the Corporate World" which tracks her career and shares 13 chapters of tips to succeed in the workplace.
Over the past seven years, she has been named Women in Banking & Finance's Champion for Women, Financial News Top 100RisingStar, The International Alliance for Women Top 100 Women globally & Brummells Top 30 London Entrepreneurs. In 2015 Vanessa was in GQ UK's Top 100 Connected Women and the Evening Standard's 1000 Most Influential Londoners. Vanessa is a regular guest on TV and radio and also sits on the Government Digital Services advisory board.
Vanessa is also the Pearly Queen of The City of London, a tradition that has been in her family for over 100 years. She is an avid charity worker and sits on the board for Cancer Research UK as one of its Women of Influence.