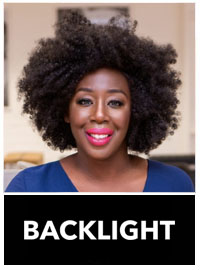 CEO of BACKLIGHT, Founder of The Black Pound Report
Recognised as Britain's leading authority on diversity, equity and inclusion, Lydia Amoah is an award-winning business coach, TV presenter, campaigner and founder of cultural change agency, Backlight. She is a DEI pioneer, a history-maker, and a game-changer.
Lydia is available as a DEI advisor, a keynote speaker, and a career and leadership coach.