2022 Shortlisted Nominee
D&I Tech Initiative Award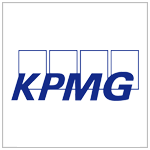 The future Leaders programme was designed to articulate, implement and embed the step change required by KPMG in attracting, recruiting, promoting and retaining women in Technology. The programme has been instrumental in improving the retention of KPMG's talented women in technology by providing a series of targeted inventions including mentoring, experienced hires, and juniors. They have over 16 work streams which work together to ensure KPMG is creating tangible leaps towards gender parity. As of 2021 43% of their technology departments were female, having increased from 26% in 2015. The success of the programme has gained international attention; expanding their reach to other KPMG offices globally. Their mentoring programme has over 360 mentees and has been adopted by KPMG entities around the world. Their female graduate intake is at 56% female and they had 50 year 10 girls at the Canary Wharf offices as part of KPMG's Future leaders week.