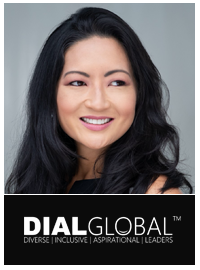 CEO & Founder | DIAL Global & The McKenzie-Delis Foundation
A passionate thought leader with multiple business and charitable interests, Leila McKenzie-Delis is moving the dial on diversity, inclusion and aspirations in business.
In 2019, Leila founded DIAL Global, a global community for 'Diverse Inclusive Aspirational Leaders'.
DIAL Global's purpose is to foster a more open, diverse and inclusive society by helping organisations to think differently about their working culture, recruitment, attitudes and understanding of diversity in all its forms.
The community includes a podcast series 'Diverse Inclusive Leaders' and YouTube channel, featuring exclusive talks with the most inspirational and accomplished thought leaders of today.
Leila has also created the McKenzie-Delis Foundation – a charity dedicated to furthering the research and insight into diversity, inclusion and belonging. While the D&I agenda has long been a high priority in the UK, until this point there has not been a comprehensive review of how the country's largest employers are addressing and prioritising their efforts across the ten facets of workplace diversity and inclusion.
In 2020, they launched the McKenzie-Delis Review – a ground-breaking report on diversity and inclusion in the UK workplace. The MD Review charitable research will take place again in 2021 surveying the FTSE 500 and Fortune 500 organisations about their practices across ten visible and invisible facets of diversity.
The McKenzie-Delis Review represents a significant step forward in how diversity and inclusion is measured – proving a unique level of insight into where we are, and what more we need to do. The MD Review in the USA and UK partners with Ipsos MORI, the United Nations GC, and is chaired by Lord Simon Wooley CBE and co-chaired by Ben Page, chief executive of Ipsos MORI.
Leila's passion and commitment to diversity and inclusion has been inspired by her upbringing and career to date. Originally born in Hong Kong, Leila was adopted as a baby by a British couple and grew up in Harrogate, Yorkshire. As one of the relatively few non-white people in her school and the local area, Leila began to think about the nature of identity, race and professional ambition.
Although Leila went on to excel academically, graduating top of her class and with a first a first-class honours degree, she quickly came across difficulties in accessing opportunities to graduate jobs and internships – while her friends and peers around Harrogate did not experience the same barriers. Committed to creating opportunities for herself, Leila went on to run several businesses and built a successful career in Executive Search, where she was able to promote the idea of more diverse C-suite hires to major organisations. One day, at a round table event, Leila noticed that she was the only female and only person of colour. From that moment onwards, the idea for DIAL Global was born as a way to create more opportunities for diverse candidates to access top level careers and leadership roles.
Today, Leila spends her time managing numerous directorships and advisory positions whilst continuing to promote and campaign for the benefits of inclusion and diversity in business and in wider society. Her mission is to build DIAL Global and The McKenzie-Delis Foundation in order to forge a more diverse and inclusive society.