2022 Shortlisted Nominee
D&I Tech Initiative Award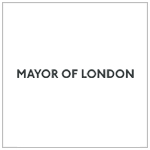 Launched in 2018, the Mayor's Digital Talent Programme (DTP) is a £7 million investment that aimed to plug a growing digital skills shortage in London's labour market with diverse, home-grown talent. The programme supported young Londoners (aged 16 – 24 years old) interested in a career in the digital sector to develop the skills they need and improve access and opportunities in the job market, whilst also addressing underrepresentation of women and people from Black, Asian, Minority Ethnic (BAME) backgrounds. This diversity initiative also supported employers, teachers and carers by providing them with the tools they need to improve their tech career guidance. The Digital Talent Programme has benefited 975 participants from BAME communities (78%), 504 female young Londoners (40%), and 126 participants with declared a disability (10%).