2022 Shortlisted Nominee
Diversity Teams Award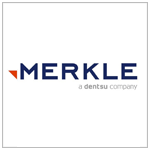 Merkle has always been home to passionate individuals, advocating for change across a diverse range of social issues. Over the past few years, Merkle has mobilised its employees via a fully fledged diversity council that has created a real sense of community at the organisation. Since 2017, Merkle has worked tirelessly to transform the way in which employees tackle the issues that matter the most. The Network brings together and champions six priority areas: Women in Leadership, Mental Health, LGBTQ+, Ethnicity, Disability and Religion, involving over 65 employees on its council and committees. Each pillar meets fortnightly to assess company culture, policies, recruitment and training to make recommendations at a grassroots level. Merkle's Diversity & Inclusion Council is wholeheartedly committed to the continual development of employees, encouraging an environment where fairness and equality are inherent to company culture.