2022 Shortlisted Nominee
Diversity Teams Award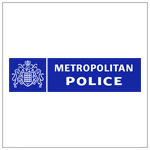 Metropolitan Police's HR D&I Team have introduced a number of great diversity and inclusion initiatives contributing to the wider ambition of creating an inclusive workforce for both officers and staff. These great initiatives have supported staff and officers in the workplace, and have also supported recruitment and retention initiatives by contributing to creation of an environment where people can thrive. The projects are positively contributing to the wider piece of workplace culture change as-well-as increasing gender representation in key areas of policing. Their 4 areas of focus are The Women Returners Programme; The Met Baby Programme; Workplace Adjustments, Disability and Carers Passport project; and Workplace Adjustments New Service Delivery Model-Project. Over the last 2 years, the team have led many positive action initiatives that have positively impacted on the diversity and inclusion space at the MPS.