2022 Shortlisted Nominee
Inclusive Culture Initiative Award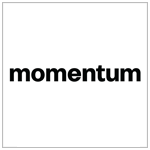 Be One is a core value at Momentum—a mantra they all live and breathe—and they have created a Be One Manifesto to positively drive DE&I. The Manifesto is shared with all employees when they join and each office runs programmes throughout the year to remind employees about the behaviours Momentum expect, including dignity and respect (a core pillar within the Manifesto). Momentum have a Be One Committee that is built up of volunteers in the agency as well as a Be One Inclusion lead from each department in the agency. Each quarter, they rotate representation from each department to ensure different voices and opinions are being heard. The committee looks after a range of areas, including driving DE&I initiatives, creating fun social events, giving back to the community, keeping people healthy and fit, and coming up with ways to grow their people.