2022 Shortlisted Nominee
Inclusive Culture Initiative Award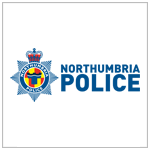 In 2018, Northumbria Police began their uplift campaign to recruit more policer officers from diverse communities. Their ambition by March 2023 is to boost female representation to 35% and BAME to 5% of their workforce.  Since then, they have delivered several innovative campaigns using a range of tactics to target underrepresented communities.  A few examples include Sky adverts, Spotify adverts, Podcast platforms, University Graduate platforms to target audiences, with a range of positive action events to engage communities and demonstrate that becoming a police officer is a great career choice. Campaign work continues to drive applications from females and Black, Asian, minority ethnic groups. Their positive action team utilises the awareness from campaign activity to support candidates through their full journey to become a police officer.  A full evaluation will be complete in 2023.