2022 Shortlisted Nominee
Social Mobility Project Award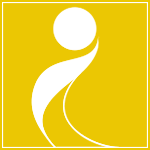 The Pathways to Law consortium of corporate partners collectively fund and support the delivery of The Sutton Trust's longest running careers programme. The aim of the programme is to open up access to the competitive legal sector for talented, disadvantaged young people and to allow them to explore what a career in the legal profession might be like. Each cohort (for 16–18-year-olds) runs for two years and the programme combines university taster sessions, work experience in the legal sector, mentoring, access to the virtual platform Sutton Trust Online, and a national conference which brings students together from opposite ends of the country. The programme is in its 16th year and is delivered in partnership with 13 universities across England and Wales, totalling c.6,000 beneficiaries in the programme's lifespan which now supports around 1,000 students each year.