2022 Shortlisted Nominee
Diversity Teams Award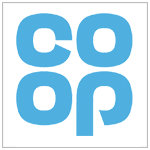 In 2018, Co-op decided to rethink its approach to diversity and inclusion. Over the past few years they've created a movement of over 200 passionate inclusion pioneers and colleague networks – people who help to advocate, share and embed the work they are doing at a local level. Co-op's diversity team RISE is a network of colleague volunteers from various parts of the business, working together to amplify the lived experiences of minority ethnic colleagues across Co-op. Their focus is all about raising cultural awareness and playing a pivotal role in helping to create a fairer and more inclusive environment. The RISE network work in collaboration with the other inclusive networks at the Co-op to create a series of events to boost awareness of various D&I topics and they are regularly active on all socials, providing content in Co-op's diversity blog and sharing stories.