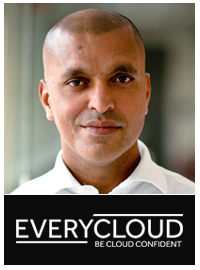 EveryCloud Security Ltd | Director of Transformation
A firm believer in building a people-led future fuelled by technology (and not vice versa), Rob is Director of Transformation at EveryCloud, a leading cloud communications and cloud security provider, with clients ranging from global financial services firms to major hospitality and entertainment brands to premier league football clubs.
A regular public speaker on Diversity & Inclusion and The Future Of Work, Rob has won numerous awards for his work on inclusion and is currently listed in the EMpower Top 100 Ethnic Minority Executives and the HERoes Top 40 Advocates Of Women In Business. A Trustee on the board of GreaterSport, a Manchester-based charity passionate about changing lives through sport and physical activity – Rob is a lifelong Everton fan and is old enough to have been at Wembley the last time they lifted a trophy!