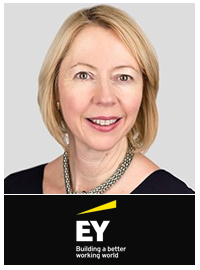 EY | Director, Diversity & Inclusiveness, UK & Ireland
Sally Bucknell is a thought leader and agent for change on the diversity and inclusion (D&I) agenda in UK business. She advises the leadership team at global professional services firm EY on how to accelerate parity in the workplace.
Sally has driven EY's approach on D&I, which is firmly regarded as core to the firm's strategy. EY believes different perspectives, shared in an inclusive environment, creates commercial advantage and will help the firm to respond to the fast pace of change in the workplace of the future.
"We've seen first-hand how working in more diverse teams improves performance and client satisfaction. Our people tell us they're happier and more productive when they are free to be their true selves at work," says Sally.
During Sally's 16-year tenure at EY, she has introduced some ground-breaking initiatives focussed on supporting women and BME (Black and Minority Ethnic) professionals achieve their ambitions. She has also led the charge on what she believes is the 'game changer' on this agenda – inclusive leadership training for business leaders – that challenges the culture of the workplace.
A flexible working advocate, Sally works at EY four days a week. She is also a member of Keele University Council and a supporter of Northern Power Women – a forum set up to connect and showcase role models in the North of England. She also mentors entrepreneurs through EY's independent charity, EY Foundation.