2022 Shortlisted Nominee
Social Mobility Project Award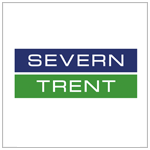 Severn Trent was named as one of the country's top-performing companies for improving social mobility. The company carried out a review and redesign of their early career's recruitment processes, looking at the performance of recent recruits to understand how they were performing against the company's values. As a result, they removed two of the nine core strengths from the recruitment framework, which is expected to create an even playing field for recruits from lower socioeconomic backgrounds. In the last year, around 34% of Severn Trent's new hires came from areas identified as being social mobility cold spots, with 30% of all internal promotions achieved by staff living in these areas. Severn Trent also launched a state-of-the-art training Academy for colleagues and its communities. The academy offers 100,000 hours of free employability training, virtual face-to-face course where people can interact with trainers and other learners.