2022 Shortlisted Nominee
Head of Diversity & Inclusion Award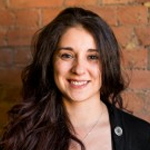 The work that Shereen has done at Kin+Carta in such a short time is phenomenal. Not only does it cover aspects of inclusion, diversity, equity and awareness but it also involves directly supporting the process of Kin + Carta becoming the first BCorp accredited organisation on the London Stock Exchange. Shereen's efforts have had a huge impact on both the organisation's progression as a diverse workforce and also creating a feeling of belonging at work. The outcomes of her work have meant that Kin+Carta has increased female representation to 40%, decreased the gender pay gap by 25%, and seen a substantial increase of people who can "be their authentic self" at work. Shereen has been recognised as one of Mogul's Top 100 Diversity, Equity, and Inclusion Leaders and as one of the 6 Changemakers winners at Maker's Women in Software Awards.