2022 Shortlisted Nominee
Chief Executive of the Year Award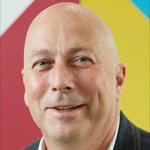 Steve Butler is CEO at Punter Southall Aspire, a national retirement savings business. Steve takes an active leadership role as a diversity and inclusion champion in the investment and savings industry and within Punter Southall Aspire. By blending academic research, writing books on diversity issues, publishing articles and blogs, and delivering podcasts and lectures to university students on diversity and inclusion subjects, Steve is leading best practice in the financial services and investment industry. He has created new diversity programmes and networks in Punter Southall Aspire which are enabling a more inclusive culture and helping attract and recruit more diverse talent. To help drive change, Steve is involved in several initiatives including The Diversity Project, a cross-company initiative championing inclusion within the Savings and Investment profession. Steve also supports the UK Charity 'upReach,' which supports social mobility.