2022 Shortlisted Nominee
D&I Consultancy Award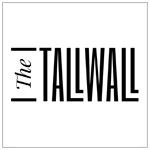 The Tall Wall are a specialist coaching company, focused on supporting primarily talented women to progress their careers. They are founded on the belief that 21st century business success will not be at the expense of people, their families, or society. Founded by Helen Cowan in 2017, The Tall Wall is now a team of 22, working with global professional service firms and large corporates, offering coaching for talented women going through career transitions; a suite of interventions to support parents in high performing environments; and consulting to help organisations become more inclusive. Although their original focus was on coaching women, The Tall Wall are increasingly partnering with organisations to deliver coaching in the context of wider culture change. Their clients are typically large-scale professional service firms or multinational corporations and include Barclays Bank; Taylor Wimpey and Tesco.