2022 Shortlisted Nominee
Chief Executive of the Year Award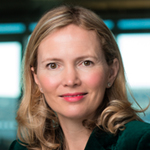 Tristia has been CEO of TalkTalk Group since March 2017. She has developed TalkTalk's community engagement programme in the North West since moving its HQ to Salford in 2019, including partnerships with local foodbanks and other community projects to help disadvantaged families in the area. Tristia is an Independent Non-Executive Director at Next Plc, the Trustee Chair of homelessness charity, Crisis, and an Honorary Trustee at the national charity Ambitious about Autism. She is also a CEO board member and founder of the industry campaign against online harms, Internet Matters. From 2011 to 2020, Tristia served as a Trustee at Comic Relief. Tristia was recently awarded an honorary degree from the University of Salford in recognition of her contribution to enhancing digital skills in the community and spearheading initiatives that encourage women to work in tech.