2022 Shortlisted Nominee
D&I Tech Initiative Award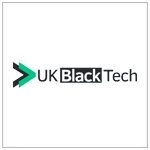 The UKBT team is made up of eleven tech professionals from diverse backgrounds leading different parts of the organisation. Their expertise and insight in tech and digital businesses is second to none. Between them they have won numerous awards and have been acknowledged by the UK government for their impact on the UK tech sector. The world we live in faces ever-changing societal, environmental, and economic challenges, which are felt regionally, nationally, and globally. The main aim of our organisation is to increase the wealth of its community by promoting the culture of innovation, tech, and digital skills. To enable these goals to be met, UKBT stimulates and manages the flow of knowledge and technical insights amongst institutions, start-ups, and tech industry. It facilitates the creation and growth of tech companies & tech talent through events and spin-off initiatives; and provides other value-added services to the sector.