2022 Shortlisted Nominee
Social Mobility Project Award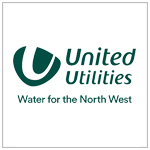 United Utilities has demonstrated significant leading practice in directing its efforts to boost social mobility in local communities and to groups that are the furthest away from opportunity, and those in the most vulnerable circumstances. This leading practice has been demonstrated through its own targeting of efforts and resources to the vulnerable, but also through its role as a regional facilitator, through its wider relationships with partners, third-sector and supply chain, in helping level up the region. United Utilities have been effective in addressing the Skills Gap and laying the foundations for boosting social mobility by engaging with schools and promoting STEM disciplines and careers. They have also set out to create opportunities to help those in the North West, particularly NEETs, into employment through its Youth Programme; and creating pathways into apprenticeships, or within its supply chain.