2022 Shortlisted Nominee
Inclusive Culture Initiative Award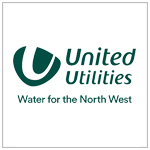 United Utilities is a FTSE 100 listed company, providing water and wastewater services to over 7 million customers across the North West – where black, Asian and ethnic minority representation is just 9.2 per cent. UU combined the results of an external specialist inclusion audit with existing data to develop its comprehensive, organisation-wide D&I strategy. We are Better Together is the employee-facing stream of that strategy which aims to: train and equip leaders with knowledge and awareness, harness the power of employee networks, mark key anniversaries and awareness days significant to its many employee communities, update policies and processes, create opportunities for diverse talent, make D&I more visible with a dedicated section on the employee intranet. In a subsequent internal audit – 92% of employees said they 'would recommend UU as a good place to work', based on its drive to be an inclusive workplace of choice.