2022 Shortlisted Nominee
Social Mobility Project Award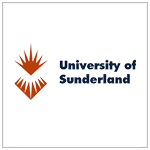 The University of Sunderland is renowned for its supportive and nurturing approach to students, ensuring that everyone regardless of their background has the opportunity to reach their full potential within higher education. In 2016, a unique support framework was introduced for those who were care-experienced or estranged from their parents/carers. This has now been embedded for some of their most vulnerable students. As a result, the institution has been recognised as a national exemplar, demonstrating what can be achieved by a unique, student-centred approach to supporting some of the most disadvantaged students in higher education. The 'We Care' Team at the University of Sunderland provide tailored support for all care-experienced and estranged students. By engaging directly with students, they have implemented an institution-wide support package which has had a significant positive impact on progression rates as well as student satisfaction.