2022 Shortlisted Nominee
D&I Consultancy Award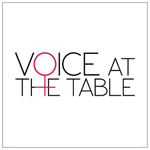 Voice At The Table (Voice) is a diversity and inclusion consultancy that helps organisations tap into the diversity of their people by developing inclusive behaviours in teams and leaders. The Voice team help design and implement D&I strategies, initiatives and workshops that deliver real change, enabling everyone to contribute fully and be valued for being themselves. Their offering focuses on helping clients deliver their business strategy by leveraging the diversity of their people. Voice raise awareness through their bespoke training programmes, helping uncover hidden obstacles and biases to create an inclusive workplace. They support clients from the very beginning of their diversity and inclusion journey to the very end – and at every step in-between. Voice are particularly powerful in helping business leaders understand and deliver Diversity and Inclusion in a unifying, persuasive way that benefits the individual, the team and the organisation.