2022 Shortlisted Nominee
Diversity Teams Award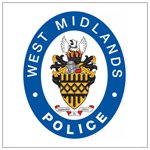 Due to the hard work and commitment of the D&I Team, West Midland Police (WMP) have seen a culture change within the organisation like never before. Colleagues now actively take part in self-reflection and learning, and D&I is interwoven into all they do, not only on a policy and procedure level but as everyday conversations. Normalising the conversations around D&I has seen the organisation move great strides. WMP are in the best position to move this area of work forward and to continue to grow and improve their understanding of colleagues and communities whilst working towards a truly inclusive organisation. As part of this work WMP are committed to improving their gender pay gap; improving all types of representation across teams / job types / ranks and grades; and continuing the development support programmes.