2022 Shortlisted Nominee
Outstanding Diversity Network Award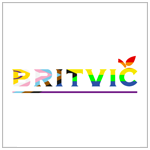 Britvic B-Proud Network exists for the LGBTQIA+ community, and aims to role model inclusion and inspire others to bring their true self to work. Britvic have actively put B-Proud visibility at the top of their agenda, using LGBTQ+ colours for their office branding, lanyards, email signatures and more, whilst simultaneously hosting educational workshops, internet panels, and a reverse mentoring programme. B-Proud have driven the largest uptake of allies, advocates, ambassadors, or champions within the business (currently standing at 275) most of whom wear their lanyard with pride. They have been instrumental in changing procurement policies to ensure Britvic work with suppliers who share their values. It is clear that the network have been a driving force behind making Britvic a greater place to work and employees feeling more empowered to be their true selves.