2022 Shortlisted Nominee
Outstanding Diversity Network Award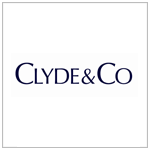 Clyde & Co LGBTQIA+ Allies Network was founded in 2020 at BLM prior to the firms' merger this year, aiming to provide a safe working environment for the LGBTQIA+ community and promote a culture of acceptance without exception. The network has grown to include networking initiatives, client collaboration opportunities, and profile-raising initiatives to support the wider LGBTQIA+ community, including educating and encouraging pronoun use on business email signatures. This outstanding network has improved the day-to-day experience at work for many people, helping them feel less lonely, and able to access support to grow in confidence. Members are excited to collaborate with Pryde & Co, Clyde & Co's existing network for LGBTQIA+ colleagues & straight allies. Recent Pryde & Co activities include gender affirmation/gender expression policies, an active vs passive allyship event & a pro-bono project with charity Rainbow Railroad.