2022 Shortlisted Nominee
Outstanding Diversity Network Award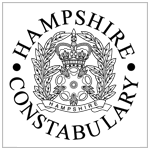 BEAM is Hampshire Constabulary's Black, Asian and Minority Ethnic Support Group. Chief Constable Olivia Pinkney is the force's Race Champion. BEAM's mission is to make Hampshire Constabulary the employer of choice for BAME people in Hampshire and the Isle of Wight. The key areas of focus are recruitment, retention and progression of BAME staff/officers. BEAM is integral to supporting Hampshire Constabulary's drive to increase the diversity of its workforce. In addition to supporting the design and direction of Hampshire's branding and marketing material, BEAM and its officers have featured in videos locally and in national Home Office campaigns. BEAM has improved the retention and progression of staff/officers by championing their diversity of thought, influencing policy/process changes and as co-creators in the design of development programmes. Externally, they are ambassadors for the constabulary – enhancing community relations and improving trust and confidence.