2022 Shortlisted Nominee
Outstanding Diversity Network Award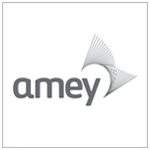 Formed in 2016, Amey's gender diversity network Women@Amey works to attract, support, develop and retain women within the organisation. The network of 450 members, delivers events and activities that align with concerns and ideas of employees, including 'Lunch and Learn' sessions hosting female role models, a Women's Festival that showcases our women whilst providing career development and learning for all employees, and annual awareness raising campaigns coinciding with International Women's Day and International Women in Engineering Day. They also host the annual Amey Challenge Cup event that brings girls aged 13-15 together to work with engineers for a day to encourage underprivileged and working class school girls to break the status quo and consider alternative careers. The network has been particularly successful at reaching out to the next generation of women to encourage entry into their sector whilst championing Amey as an inclusive and supportive working environment.